Welcome to LKM Accounting Services.
Established in 2003, LKM Accounting focuses on the needs of the small business owner. We provide our clients with the necessary expertise and services that most small businesses or start ups can't always afford from the larger firms or internal personnel.
Our philosophy is simple. We approach each task for our clients as if we were doing it for our own business. Being a small business ourselves, we understand the day-to-day struggles that come along with entrepreneurship. It's this insight and experience that give us the ability to provide sound knowledge, advice, and individualized attention to each one of our clients.
While we welcome steady and continuous growth, we will always make it a priority to be readily available for our small business clients. We know that there may come a day where they may outgrow our services, and to be honest, we're okay with that. To us, it's an indication that their business has accelerated to the next level. We'll take pride in knowing that we've helped them achieve it.
Accounting Tips
Can you believe it! Another year is coming to a close. For us in accounting on a Calendar year basis, now is our crunch time. However, even if your working on a Fiscal basis, you still have the IRS to contend with. Here's a few items to start reviewing in getting ready for those crucial IRS deadlines.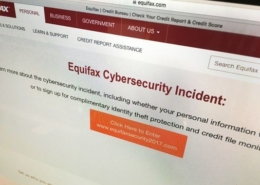 UPDATE: News is now reporting that Equifax had an additional…
http://lkmaccounting.com/wp-content/uploads/2017/09/Equifax-image.jpg
401
534
Lisa McConkey
http://lkmaccounting.com/wp-content/uploads/2015/08/LKM_H_RGB.png
Lisa McConkey
2017-09-14 11:48:39
2017-09-19 13:10:18
Equifax Data Breach
If meals or entertainment are provided for the benefit of your…
http://lkmaccounting.com/wp-content/uploads/2017/08/09.05.2017A.jpg
429
339
Mara Liska
http://lkmaccounting.com/wp-content/uploads/2015/08/LKM_H_RGB.png
Mara Liska
2017-08-28 14:02:24
2017-09-07 16:01:20
What types of meal and entertainment expenses are 100% deductible on a business return?
Parents are stressed in so many ways now-a-days, work, school…
http://lkmaccounting.com/wp-content/uploads/2017/04/Summer-Camp.jpg
965
858
Lisa McConkey
http://lkmaccounting.com/wp-content/uploads/2015/08/LKM_H_RGB.png
Lisa McConkey
2017-04-14 09:45:25
2017-08-01 15:12:16
Summer Camps & Tax Credits!! No Really 🙂
"Lisa McConkey played a very important role for me in my small growing business. She delivered very steady and new thinking to our accounting and financial reporting. Lisa taught me a great deal, she listened and responded professionally at all times. I would highly recommend her to anyone seeking her services and insight."
"Initially, I hired Lisa to set up my books, including getting me up to speed with QuickBooks software, which needed to integrate with another main software program for my dance studio. Lisa's services on both of these projects surpassed my expectations. When I have faced particularly challenging billing, tuition, or other contract-related situations, Lisa's insights and problem-solving have been most helpful. Her strategies and billing have assisted me in collecting hundreds-of-dollars in outstanding tuition. Lisa is the exception to many accountants with whom I have worked in that she invests the necessary time and energy to understand the entire picture: her clients' needs and goals, business strategies and day-to-day operations, which support the solutions she generates. Lisa remains a valued consultant to my growing business since she consistently perceives and presents several options/solutions when I may have only been cognizant of one. She is precise, time-efficient, and a person of integrity."
"Lisa has been a fantastic addition to our business, helping us manage our finances so we can spend less time with day to day operations and more time attending to our clients."
My name is Mathiam Mbow. I'm the owner of Silver Lining Taekwon-do in Middleton. I'm writing this letter to recommend Lisa McConkey of LKM Accounting Services to any person who is currently in business or thinking of starting one. I purchased Kicks Unlimited Middleton (now known as Silver Lining Taekwon-do) in 2010 and was referred to Lisa by a friend. When I met with her, I felt immediately at ease that this was the person I wanted to handle my accounting. That was the best decision I've made in my few years of operating a business. Lisa is very knowledgeable and very good at what she does and is always thinking of her clients and what's best for them.  In these tough economic times most people are looking at ways to make more money and only looking out for their best interest. Lisa is the absolute opposite. She is always trying to find ways (as long as they are legal) to save money to her clients even if it means less money in her pocket. Lastly, what I like most about doing business with Lisa, is her great sense of humor and great personality not to count her accessibility. Whenever I have a question or need a report or an advice on some financial matters, Lisa is always available to answer my questions. Being a mother, a wife and a professional, one can imagine how busy her life is but you would never get a feeling of being rushed when you interact with her because she will attentively listen to you, give you her undivided attention to ensure she understands your needs and give you solutions. I never make any big financial decisions without discussing with Lisa first because she always gives me straight answers about how what I'm planning to do can help or hurt my business.  I appreciate this a whole lot and I hope you will too.  So, whatever your business is, you need a great accountant on your side to guide you through the complicated accounting maze if you want to make it and maximize your profits.  Lisa McConkey is that person.
It has been really great since I have been with Lisa.  She set me up with QuickBooks and got me set up remotely to help me manage my books.  It was messy and inefficient before that.  Quite simply it has been a joy and I am now on time with my payments and organized.  I was skeptical to change or have this done for me.  Now I wish I did it many years earlier.  I would highly recommend Lisa and LKM.
Lisa McConkey
Owner
After receiving degrees in Accounting and Data Processing (1986), I began my accounting career in sunny Los Angeles — first as an AP File Clerk with Embassy Home Entertainment, then making my way up to Staff Accountant at Castle Rock Entertainment. These positions gave me valuable career experience, not to mention the opportunity to walk the red carpet with Hollywood's glitzy elite! I credit much of my West Coast experience and the people I've met there with helping me become the person I am today.
LKM Accounting